home » How to Altitude Sickness
How to Altitude Sickness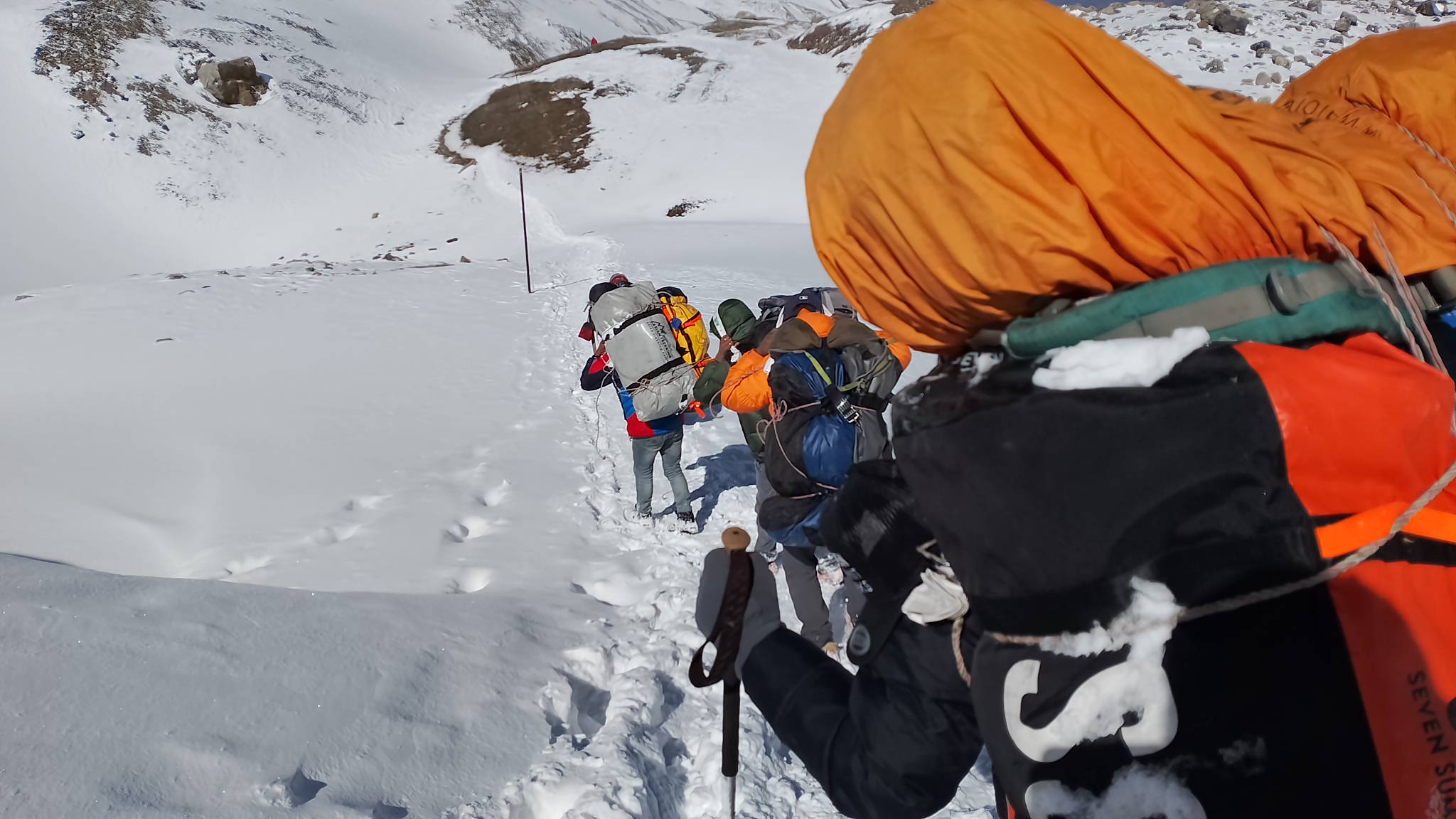 Acclimatization
Each tour has its own requirements. These can be found under the individual tour descriptions with information on walking time and altitude.
Due to staying at altitudes over 2500 m there is a possibility of altitude sickness (AMS).
You will certainly feel the altitude without suffering from altitude sickness. Our body 0notices that it is getting less oxygen.
If you do get altitude sick, the only thing that will help is to descend to lower elevations. In this case you will be accompanied by a guide.
Helicopter rescue is also usually possible (insurance cover with helicopter rescue is recommended)
All tours are designed to allow time for proper acclimatization, which is critical to success on a high-altitude trekking tour.
Important for a good altitude adjustment on the tour is:
 Don't overexert yourself

 Go slowly, at your own pace

 Drink enough

 Relax well in the lodge
Fitness 
To participate in our trekking tours, you should therefore be in good physical and mental health, endurance and fitness.
You should be able to walk 4-8 ​​hours daily on unpaved trails.
Due to unfavorable weather conditions and depending on the performance of the group, the walking times may be longer.
Depending on the difficulty of the tour, we recommend doing endurance sports regularly 4 – 6 months before the start of the trekking tour.
International health insurance
For your trip to Nepal, we strongly recommend that you take out travel health insurance that also covers the cost of a helicopter rescue.
Each participant is responsible for adequate insurance coverage
(Illness, accident, rescue, repatriation, demolition, luggage) responsible.
Vaccinations
No mandatory vaccinations required when entering Nepal. (Status 10/2023)
In general, according to the WHO, the standard vaccinations must be checked and   completed.
Additional recommended vaccination protection:
 Hepatitis A + B

 Typhus

 Rabies

 Japanese encephalitis
Observe current information from tropical institutes and doctors!
First aid kit (recommendation)
 Gastrointestinal Drugs, Elektrolyte 

 Painkiller, Cough and cold medicines

 Eye drops against infection and for moistening

 Cold sore cream

 Wound disinfection, Plasters, elastic bandages, blister plasters

 Personal medications that are taken regularly